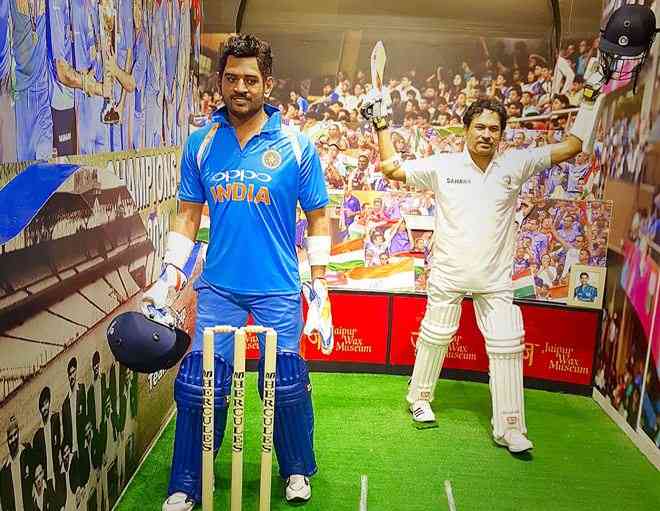 The Jaipur Wax Museum, which features 42-star attractions and an exclusive Sheesh Mahal, celebrated its second anniversary on December 17 with none-other than Indian Cricket team's Captain Cool- Mahendra Singh Dhoni.  On Monday, Wax Museum unveiled the lifelike statue.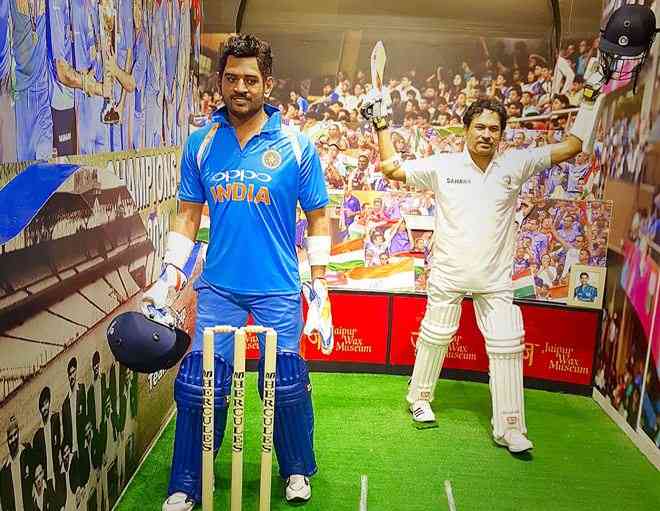 MS Dhoni is the most successful captain of the Indian cricket team. His statue gets the place beside Master Blaster Sachin Tendulkar's wax figure.  Dhoni's wax figure weights approx 56kgs is 5ft 9 inches tall. Out of its total weight, 19kg is wax and test of the weight is of fiber.
This wax figure was made in approx three months by sculptor Sushanta Ray. This wax figure symbol-ies him in the wicket-keeper attire.
Last year, the Jaipur Wax Museum had conducted an opinion poll asking people whether they would like to see Dhoni of Virat and the poll scored maximum on Dhoni's name.
Jaipur Wax Museum was the first in the world to be based at a heritage site. The museum also has a Royal Darbar, displaying wax figures of members of the Jaipur Royal Family.
This Wax Museum strategically sited in the premises of Nahargarh Fort, which stands at the highest edge of Jaipur. The Museum showcases wax and silicon statues of the personalities who have given the best to their fields and have been iconic for the society.