In Jaipur, people highly revered Diggi Kalyanji. On Thursday-Friday, the 53rd Lakkhi Padyatra from Jaipur to Diggi Kalyanji took place. Every year, lacs of people go for this yatra as their devotion to Lord Diggi Kalyanji. This year, more than 12 lakh people participated in the yatra. This yatra also made the city dirty as the devotees who go for yatra are served refreshment. Padyatris throw garbage on the city roads. But, this year JMC took the charge to keep the city clean.
People pass through the roads of the city and throw litter on the road. To maintain the cleanliness in Jaipur, Jaipur Municipal Corporation (JMC) made efforts. Unlike, every year, the city looked clean during the Padayatra. Jaipur Mayor Ashok Lahoti especially planned a new setup for cleaning city roads.
Know how JMC planned for Yatra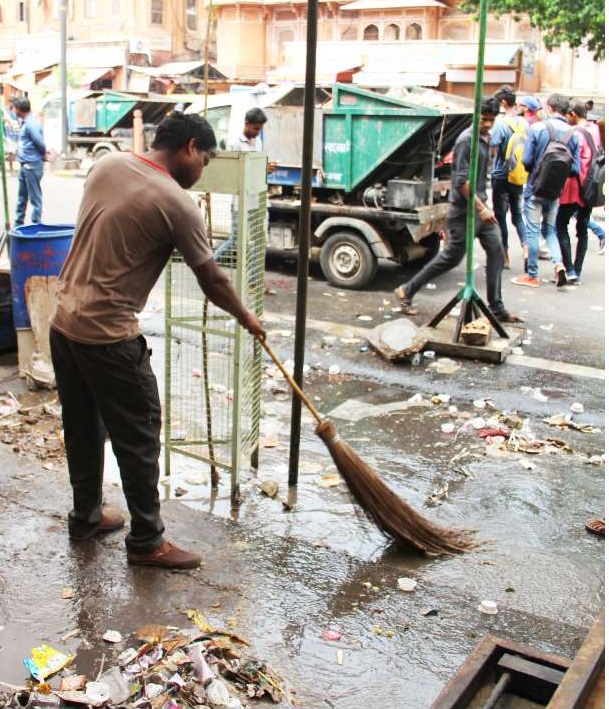 JMC divided the Padayatra route into 10 zones where a team for cleanliness for each zone is employed. Each zone has been assigned 50 JMC officials. JMC installed over 1,000 dustbins and roped in 750 sanitation workers to look after the cleanliness of the city. 500 dustbins have been kept at the bhandaras for maintaining cleanliness.
It is undoubtedly a great step by JMC for cleanliness of Jaipur. It is even expected that Jaipur wil not face issue of garbage in future also during such kinds of yatra.
Diggi Kalyanji Padayatra
Diggi Kalyanji Padayatra is 70-km yatra which starts from the Tadkeshwar Mahadev Temple at Chaura Rasta and passes through the distance of 25 km in the JMC area.