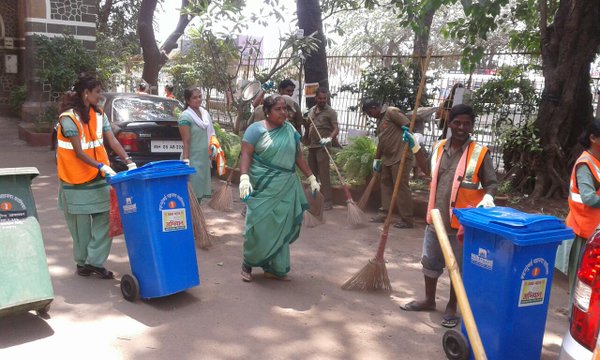 On the mission of cleanliness, Jaipur city  authorities are putting all arduous efforts. Following the Jaipur app, door-to-door garbage collection and CISCO's sensor equipped dustbins, the pink city has got on more aid to rank up as one of the cleanest city of the nation under the "Swachh Suvekshan -2017".
Swachh Suvekshan – 2017 aims evaluating and ranking 500 cities of the country on basis of their cleanliness levels. Also, it will assess the efforts introduced by their local bodies to make the city clean and free garbage heaps. Not only the current status, the body also aims at detecting their progress levels. They will spot the progress bar towards "open defecation free" move. 29 cities from Rajasthan state will be taken under their inspection and will be ranked accordingly.
For this purpose, QIC (Quality Council of India) troop will be landing to the state on January 27th, to inspect the cleanliness levels of the city.
The city has already prepared itself to touch the levels of excellence as CM Vasundhara Raje, had given strict instructions to city mayor Ashok Lahoti to take care of the city cleanliness and bring it in the top 10 cities of the state. With nearing date of inspection, JMC (Jaipur Municipal Corporation) has fasten the belts to prepare themselves for it. In the previous year survey, under which 73 cities were inspected, Jaipur holded 29th rank, kota on 58th and Jodhpur 57th.
According to this year survey, QIC team will conduct the survey in Alwar, Ajmer, Jaipur, Bhiwadi, Kota, Nagaur and Sikar from the date of January 27th to January 29th.
Jaipur app is one excellent attempt by city authorities to make the city appear clean and beautiful. Hopefully, the app will show the results in the current to be held national survey. State government has left no stone unturned in elevating the state's rank under Swachh Bharat Mission.