Jaipur gang rape case has turned muddier for it is unleashing "behind the door stories" with every new investigation. The story seems to be a failed plot where a sly girl reports to the police station about a gang rape with involvement of four men. She names all popular places which are equipped with CCTVs through where she was taken into an autorikshaw, raped and left in front of an engineering college on JLN marg.
The news had stirred up the town and the cops as the case came as a question on the state security. Massive amount of effort was invested by the police force. Digging deep into every detail, they extracted every possible truth behind the story.
After finishing two days of technical surveillance and physical verification, the cops presented the dark truth behind the 22 year old girl's distressful story.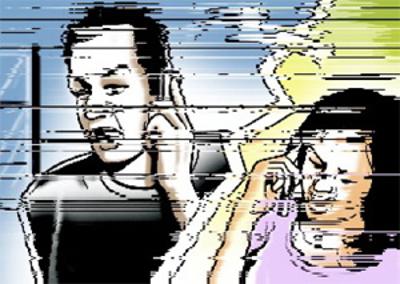 After heavy interrogation, the girl has confessed that the story was fabricated in lure of some money. Teaming up with her boyfriend, it was plotted to blackmail a youth for money.
The police spotted all loopholes from her story which explain how she boarded an autorikshaw already carrying four men in it. The police also tracked her mobile details which untangled the major mystery behind the case.
Prafful Kumar, who is additional commissioner of police mentioned, "All I can tell you at this point of time is that the woman never hired an autorickshaw with four men in it already. Secondly, she was not taken to any city park for gang-rape".
The senior police officer also mentioned that, "It was found to be that of a youth who is acquainted with the girl. When this youth was detained and questioned, he told us that the both of them had chosen a boy identified as Sandeep (22), a native of Chomu, as a soft target for blackmailing. The duo invited him to a flat where the girl had consensual sex. A camera was installed in the room as well. At 4am, the boy Sandeep left the flat. The duo then cooked up the story of gang rape and sensationalised it so that they could extort a hefty amount from the youth". The girl was Travelling on Monday evening and was in constant touch of a mobile number.
The whole clear picture of this failed attempt depicts that this was mere a case of blackmail and the girl herself had suggested to fabricate such story to cajole the guy to shed some money.