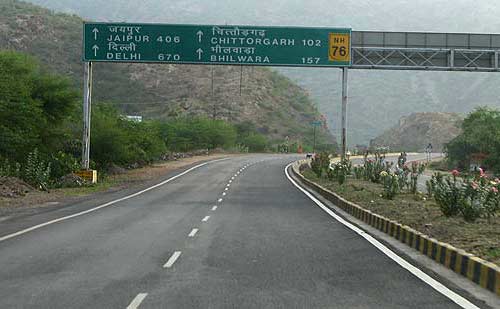 The state government will grant permission for the arrangement of Jaipur Delhi Expressway construction. The highway will be stretched for almost 195 Kms. The government will grant permission after getting the request from the National Highway Authority of India.
On March 11th, the expressway was announced by Nitin Gadkari, the union minister to make the distance from Jaipur to Delhi even shorter. The state govt. has started preparing for executing this big and prominent project.
Some days back, Gadkari urged CM Vasundhara Raje to initiate the procedure of land acquisition.
The Lok Sabha was informed by Gadkari that the alignment is confirmed in the Haryana section and they have also started the acquisition of land.
Public works department (PWD) officer confirmed about their discussion with NHAI and seeking a formal letter from the team. Anil Garg, who is chief engineer says, "We have requested the Central government to expedite the process and complete the work. The state government will issue the consent letter for alignment as soon as NHAI requests us and provide maps".
PWD minister Yunus Khan has also confirmed that the Rajasthan government would soon give consent to the alignment and finish the land acquisition in 12 to 18 months.
NHAI officers have completed all starting inspection formalities as many issues appeared during the earlier inspections at Alwar districts. They said it like, "Once completed, the state government will be asked to start the acquisition process while the NHAI will fix the alignment".
The expressway will go through 423 villages in all seven districts, Gurgaon, Rewari, Jhajjar, Mehendergarh, Alwar, Sikar and Jaipur. The government owns the 360.65 hectares out of 1,755 hectares of land which will be used to make the highway. Out of this, 1.22 hectares belongs to reserve forest area and 38 hectare is "protected forest" in Rajasthan and Haryana.
The express highway will lessen the timing of journey from Jaipur to Gurgaon. Surprisingly, it will be reduced to 120 minutes from 4-5 hours.