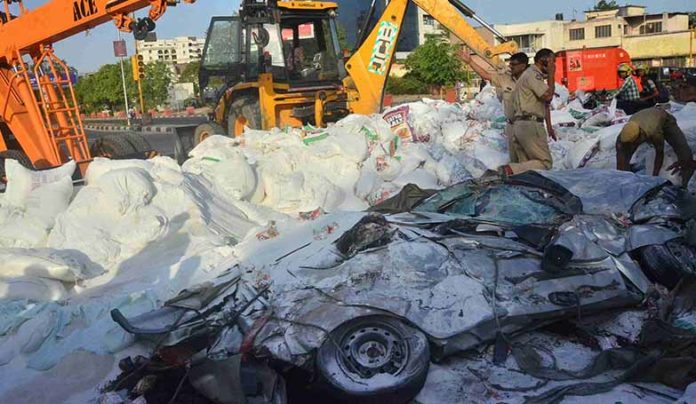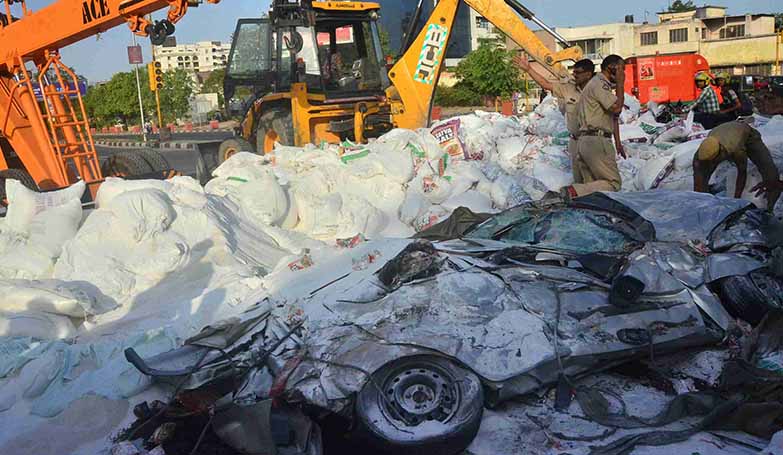 The saddest news of the day comes from Jaipur, where five innocents were killed by an overloaded truck tipped over their car near Chomu House Circle this Tuesday. Unfortunately, the police was unable to spot the cur, which was badly crushed under the truck. According to the officers of Rajasthan police, they discovered the flattened vehicle underneath, only when they removed the heavy vehicle from over it.
According to Rajasthan Police (police station – south), SHO of the accident Mr. Kamal Nayan, reported that the vehicle trapped underneath the truck was badly flattened, which is why it was a bit hard to remove the people present inside the car. The poor state of the car reflected the miserable state of people trapped inside.
According to the police, the tragic accident happened around 4 am in the morning, due to the negligence of truck driver that was carrying sacks of salt. The truck was carrying more load than the permissible freight limit.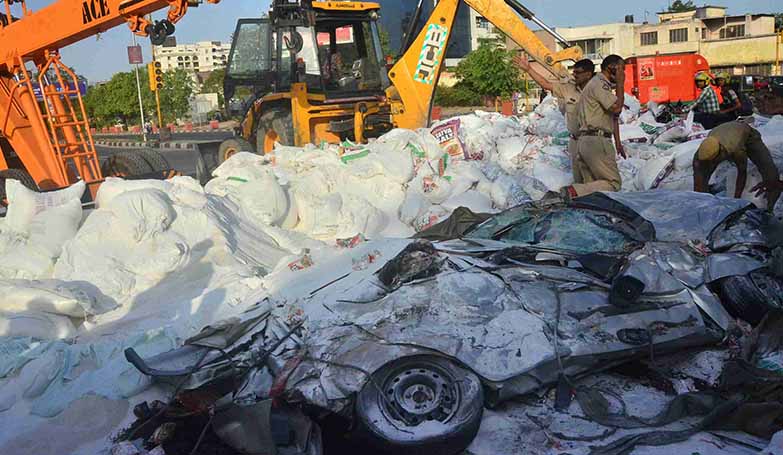 After recovering the bodies from the car, the police identified the deceased as Sweeti, Roshni, Jyoti, Rahul and Nitesh. The car was heading to the statue circle, when the truck crashed into it. After crushing the vehicle operators and passengers to death, the truck driver fled from spot.
The police immediately sent the bodies for post mortem; meanwhile they're trying to locate the whereabouts of the driver. Incidents like these raise question on the sanity of logistic company as well as RTOs and officers employed at toll gates. This is not just a single incident that happened due to negligence of the drivers.
Hundreds of such cases happen on the streets of India wherein overloaded trucks hit innocent bystanders and vehicles on road. Regardless of strict traffic rules and vigilance of officers, it's impossible to prevent such incidents. To prevent such incidents from happening in future, both the police as well as the citizens need to come together for safety of street walkers.