With the increasing popularity of startups in India, various state governments have started programs that are solely aimed at promoting small and self-dependant startups with financial and other kinds of support. One such initiative by the Rajasthan government named istart is emerging as a highly successful program in the state.
After just one month of its launch, it was reported that 300 startups got enrolled on the platform and now after 4 months of the launch, the platform has received enrolment of 700 startups. These registered startups belonged to various categories like agritech, finance, edtech, enterprise SaaS, hyperlocal services, and others.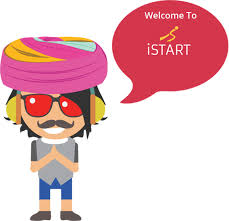 Also, the state recently came up with the guidelines to utilize the startup promotion fund worth INR 500 Crores, also known as Bhamashah Techno fund. istart is a platform that enables participants to connect with the investors and potential customers. They also get the opportunity to pitch ideas for grants and investments from the Rajasthan government.
Besides, the platform also pays for all kinds of benefits needed by the startups whether it's broadband or patent filing or even things like legal advice and applying for incubators. This government program has been appreciated by the industry for encouraging the startup community and providing assistance at such a huge level.
With more than 700 startups enrolled on the platform, the istart officials are now taking more initiatives with an aim to become a major startup hub. Reportedly, the government is also planning to launch the biggest incubator that would have the capacity to incubate 700 startups in one place.