Following the successful launch of Chandrayan-2 and 3 GSAT satellites into the space, the Indian Space Research Organization (ISRO) is set to launch its two operational rockets costing around Rs 300 crores. Capable of hoisting two times more weight, compared to its predecessors, ISRO's new PSLV (polar satellite launch vehicle) can carry 1.5 tons of weight into the space. If things go as planned, these rockets will facilitate India's first human space mission.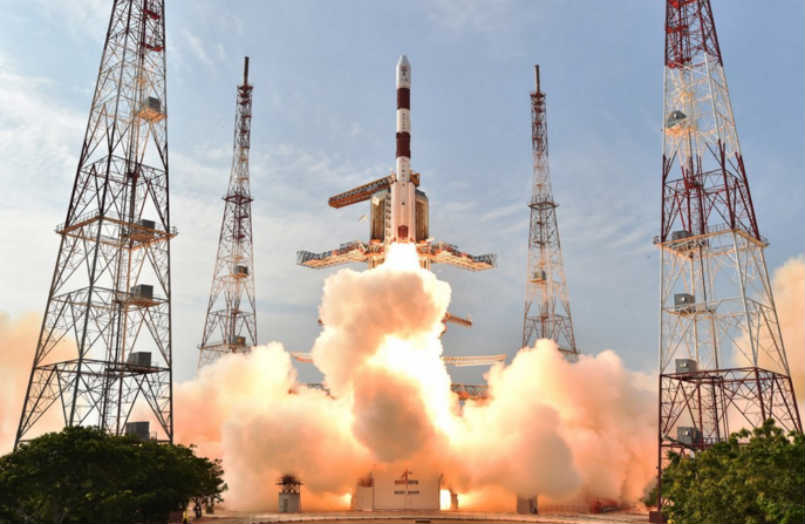 At present, India is reliant on French Ariane-5 rockets that are launched from South America's Kourou. Nevertheless, if the country utilizes its locally manufactured technology, it can save loads of money in future. Therefore, scientists are hoping for a successful maiden launch of communication satellites. According to ISRO chairman AS Kiran Kumar, scientists at ISRO will launch these satellites on June 5.
As per reports, India already has 2 operational rockets, but since space travel is a risky business, the scientists are simultaneously working on other projects, as well. After a failed maiden launch, the first PSLV satellite of India undertook 38 success missions, including a trip to Mars and the moon.
On the other hand, 'the naughty boy of ISRO'—GSLV Mk-2 (Mark II), a geosynchronous satellite launch vehicle has had a fair share of its failures. But then, even Russia, United States and Japan have failed to launch similar rockets into the space. The biggest space disaster was the explosion of Falcon-9. The daring 'falcon' was owned by billionaire Elon Musk led SpaceX Tech Company. Unfortunately, the rocket caught fire and exploded on its launch pad during maiden launch.
India comparatively had a better track record. ISRO had successfully completed 50 projects involving its older rockets. This February, they've placed 104 satellites into the orbit, thus consolidating its position in the Guinness book of world record.
Moved by this success, the Indian space giant will launch its heaviest rocket GSLV Mk-3, weighing approximately 705 tons. It is 1.5 times heavier than GSLV Mk-2, twice as heavy as PSLV and equivalent to the total weight of 200 full-grown Asian elephants. It took 15 years for Indian scientists to master its liquid oxygen and liquid hydrogen technology to develop a cryogenic engine for supporting a functional rocket.
After mastering its home-grown technology, Indian Space Research Organization will send its human crew into the space in this newly made satellite. The total budget allotted to this project is around 3 to 4 billion dollars. The good thing is that after three world super powers—Russia, America and China, India is the fourth country to launch a successful human space flight program into the space. Hope this trend continues in future.