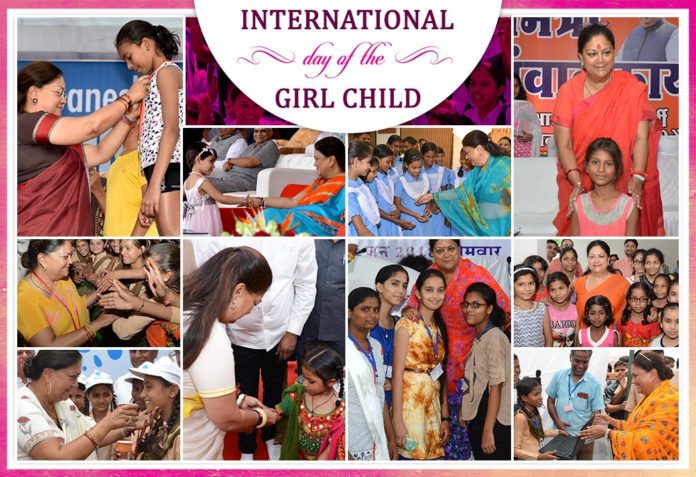 Today is the International Day of Girl Child. This day is being observed for spreading awareness about gender equality. There are certain issues and challenges faced by girls and women even in today's era. Hence, it is important to talk on this matter vividly. In fact, the Chief Minister of Rajasthan is continuously focusing on this area and making efforts to provide all facilities to females and empower them. On the International Day of Girl Child, CM Raje also posted a tweet.
Caring for the girl-child has been a key focus of our governance paradigm in #Rajasthan. This International #DayoftheGirl join me in continuing our efforts to empower and entrust them with a future where they are safe to grow, thrive and rise. pic.twitter.com/tSVjPtHauJ

— Vasundhara Raje (@VasundharaBJP) October 11, 2018
In the tweet, Smt. Vasundhara Raje mentioned that her government is focused on caring for girl-child. She asked for the support from people to empower them to provide them a better and safer future.
It is also known that Rajasthan CM is vigourously making efforts to empower women of the state and provide them a better life. For that, Rajasthan government has introduced many schemes like Rajshree yojana, Shubhshakti yojana, Scooty and cycle distribution scheme. Raje government also worked on curbing social evil like killing of female foeticide. Rajasthan government has made strict rules for raping girls and many others.
Vasundhara Raje appreciated the power of women and their role for shaping a family and society as whole. It is important to respect her and allow her to grow and establish herself in the society.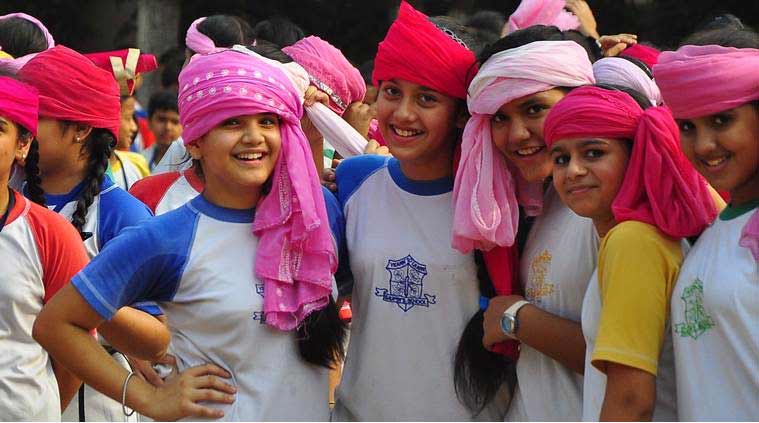 International Day of Girl Child
International Day of Girl Child was first observed on October 11, 2012 by United Nations. It is also called the Day of Girls and the International Day of Girls. It focuses on areas which are still inaccessible to women i.e. education, nutrition, legal rights and medical care.