HDFC Bank has joined hands with the Rajasthan government in order to promote the startup culture in the state. The aim of this partnership will be to promote the growth of startups and nurture them. The joint efforts will be providing end-to-end solutions in the form of current accounts, credit cards, and other services under the SmartUp programme.
Moving on, HDFC is also aiming to support the startups so as to aid them in showcasing their offerings to the public via various platforms. Under this partnership, an MoU was signed between Akhil Arora, Principal Secretary- IT and Communication, Govt of Rajasthan and Smita Bhagat- Head of Branch banking, govt of Business and E-commerce, HDFC. The agreement was signed in the presence of the Zonal Head of HDFC, Satyen Modi.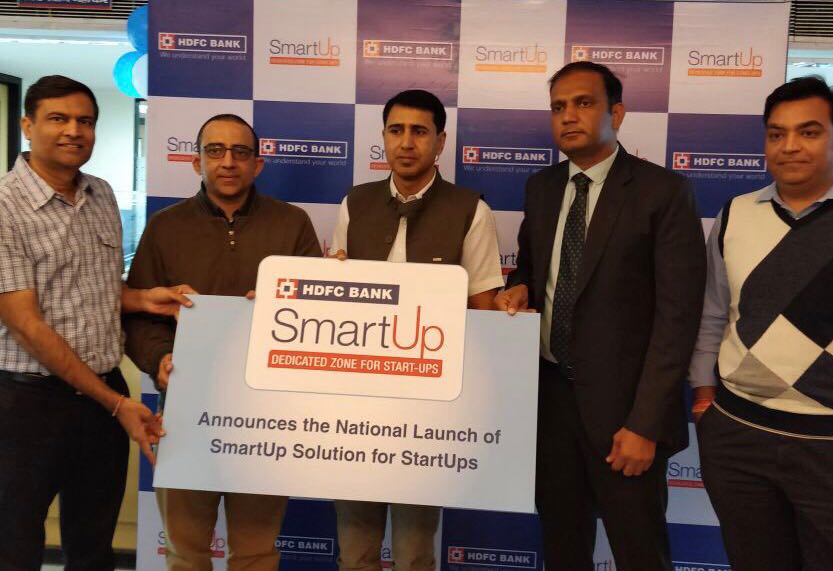 Image Courtesy: Digiqom
HDFC Bank is dedicated to creating an ecosystem that not only supports startups across the country but also promotes their growth. In October 2017, the bank had introduced the SmartUp Zones in the major branches to deal with all the activities and interests of the startups. Besides, it also launched a fund for startups in November with an initial corpus ranging between 25 Million USD to 30 Million USD.
The bank is actively working with more than 150 startups in the country and aims to strengthen its position even more in the future. Over the next few years, the bank is planning to establish more SmartUp zones in 30 cities. Talking about the government efforts, the state has also been taking a keen interest in the growth of the startups with programs like DigiFest and Hackathon for incubating startups with immense potential.