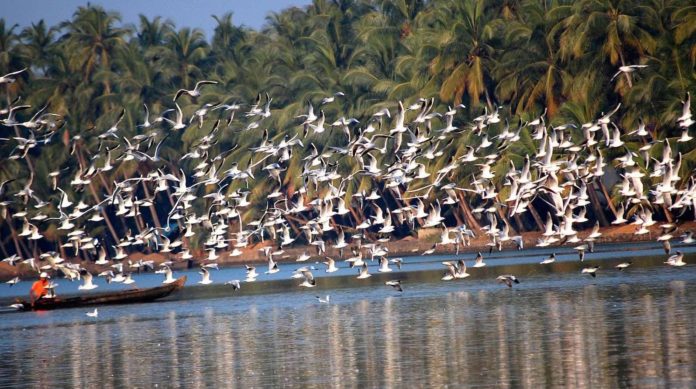 Gulab Bagh, a heritage park is soon going to be the first bird park in Rajasthan with a variety of local and scheduled species. For this purpose, a part of heritage park Gulab Bagh at Udaipur is undergoing a transformation. Although there was a zoo in the park for several years but it is not there. The animals were shifted to Sajjangarh Biological Park. As per the sources, this project may take around ten months to be completed.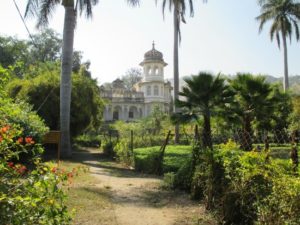 Now, Gulab Bagh is being converted into an exclusive bird park. Under this project, there is a water bird area, enclosures for caged birds, free zone and a learning centre along with public facilities to be made. There would be a wide range of species like Carolina Duck, Emperor Goose, Scarlet Ibis, Manchurian Crane, Chilean Flamingo, White Stork, Ross Turaco, Great Blue Turaco, Victoria Crowned Pigeon, Military Macaw, Dusky Lory, Green-Napped Rainbow Lorikeet, Yellow-Bibbed Lory, Chattering Lory, etc. Over 50 varieties of scheduled and local birds could be seen here.
The foundation of this bird park was laid on February 26, 2016 but it got stopped. Now the project has been resumed. The project of bird park is estimated to cost around Rs 11.50 crore. An assistance of Rs 8 crore has been granted by the Centre while the rest of the amount would be pooled in by Udaipur Municipal Corporation and the UIT.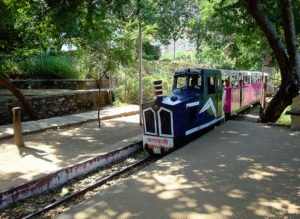 Officially known as Sajjan Niwas Garden, Gulab Bagh is one of the largest gardens of Rajasthan. This garden is spread over 100 acres of land. Gulab Bagh is located on the banks of Pichola Lake, Udaipur. This is the fourth oldest garden in the semi continent and was built by Maharana Sajjan Singh Ji in 1878. As this garden has abundance of variety of roses, it is named Gulab Bagh or Rose Garden.
Rahul Bhatnagar, chief conservator of forests (wildlife) said, "Gulab Bagh is a heritage park made in 1862. We conceived the idea of turning the place into a bird park after the zoo stopped functioning so that large number of people visiting the park get to see birds in their natural environment."