Union Minister of Urban Development, Housing & Urban Poverty Alleviation Shri M.Venkaiah Naidu along with Chief Minister Smt. Raje inaugurated GRAM 2017 Kota event at RAC ground in Kota on Wednesday.
GRAM 2017 Kota, the most awaited event amongst the farmers concluded its first day in a grander fashion, more than anybody had expected.
Naidu gave huge impetus to increasing farmer's revenue. Naidu said that the Center and the State Government will focus on four 'I' i.e. Irrigation, Infrastructure, Lower Interest Rates and Insurance. This will buttress the aim to double the income of farmers by 2022. GRAM Kota will take this forward, Naidu said.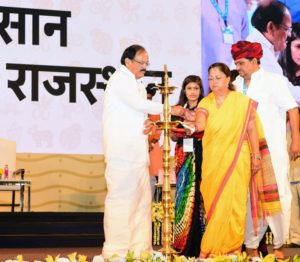 He said imparting latest technological knowledge, development of advanced markets, agro-processing facilities and development of basic infrastructure is necessary for farmers, he said.
He said we need to develop villages and cities simultaneously if we want to develop the nation. Keeping this in view Smart City and Adarsh Gram schemes have been launched by the centre.
GRAM Kota: What and Why!
GRAM Kota, which is the biggest agriculture-centric event for farmers in India, is a sequel of a successful GRAM Jaipur held in November 2016.
GRAM has been instrumental in extending benefits to thousands of farmers in the state.
What is the objective of GRAM Kota programme?
The GRAM-2017 of Kota will help farmers to learn about new techniques, instruments, irrigation, modernisation, high productivity with low input, crop cycles, agro-processing methods and other innovations in the agriculture sector, Naidu said.
The government is also eyeing at doubling farmers income along with tripling quality harvests. The Rajasthan government is also looking out for independent farmers.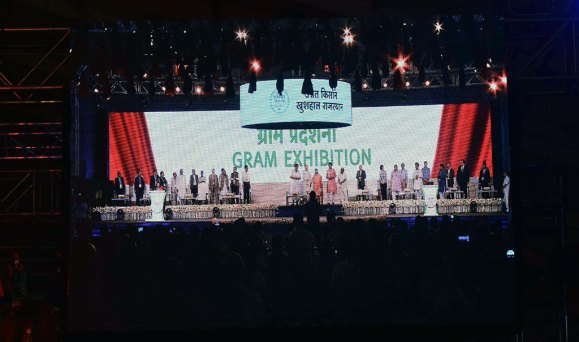 Organic farming is the way forward
CM Raje highlighted the benefits of organic farming. Organic farming fetches higher prices and also boasts of more nutritive value, CM Raje said.
CM Raje urged all farmers to spare some space on their land for organic farming. Around 1150 will be prepared for bolstering organic farming in the state.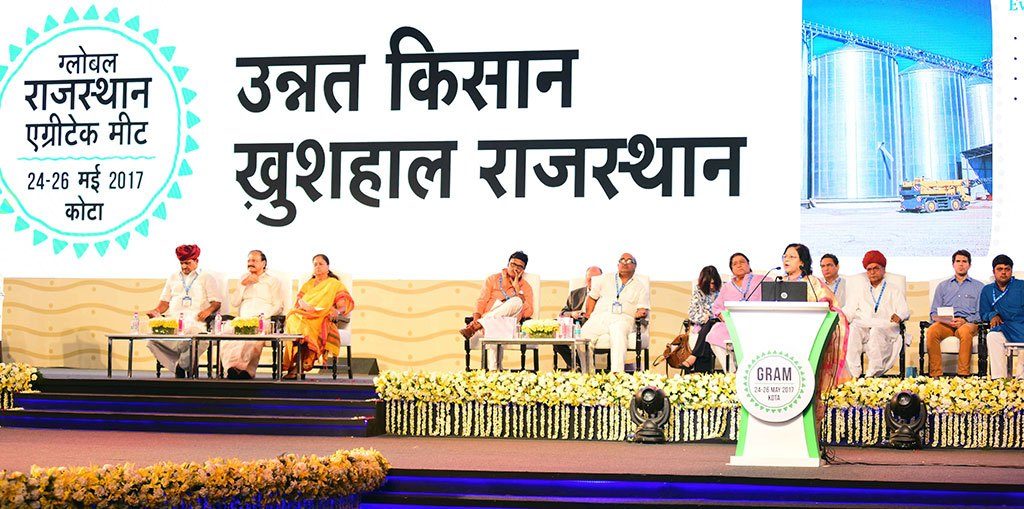 What can farmers look forward to?
"If any farmer is desirous of setting up the agro-processing unit with an investment of Rs. 40 lakh, the government is ready to provide subsidies of up to Rs. 20 lakh," CM Raje said.
With an intention to increase their incomes, farmers are foraying into unexplored areas of agro-processing and agro-industries.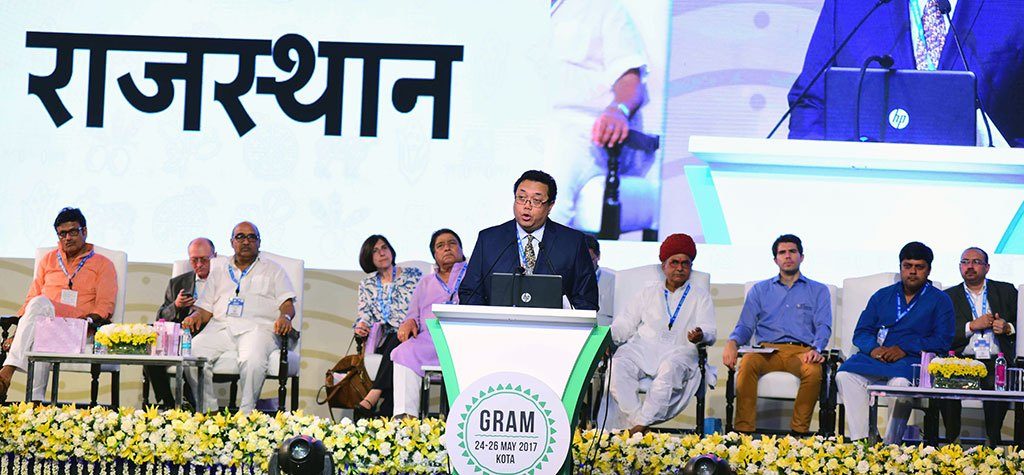 Crop Loans and subsidies from Government
At a lower rate of 7.1 percent, farmers are now choosing to take crop loans from the government. This is surely a fair deal for the farmers who are subjected to a higher end of approximately 10%.
Around 25 lakh farmers have benefitted from the distributed crop loan worth Rs. 15, 000 crores.
45 lakh soil health cards have been distributed to farmers in the last three years, CM Raje said. This figure will reach around 70 lakh till July.
CM Raje informed that a battery of portals has been opened to provide facilities to farmers. Portals like Crop Insurance Portal, Crop Cutting Experiment App and Girdavari App have been launched to facilitate farmers.
Can an individual contribute towards a Greener-Rajasthan?
"I urge everybody to plant at least five saplings on special days like birthday, marriage and anniversary etc.," CM Raje said. This initiative will gradually transform the state into a more greener area.