Under the National Deworming Campaign, all children between the age of 1 and 19 in all government/private schools and Anganwadi centers will be provided albendazole tablets free of cost. Rajasthan Health Minister Kali Charan Saraf has appealed all the concerned authorities to administer the supply of deworming tablets among the children from 1 to 19 years of age.
Further, directions have been given to chief medical and health officers of all districts to ensure that the medicine is supplied free of cost. Those children in the 1-19 age group who don't go to school will be brought to Anganwadi centers by Accredited Social Health Activists (ASHAs). Even then if some children are left out, those will be given the tablets on 16th Feb on Mop Up Day.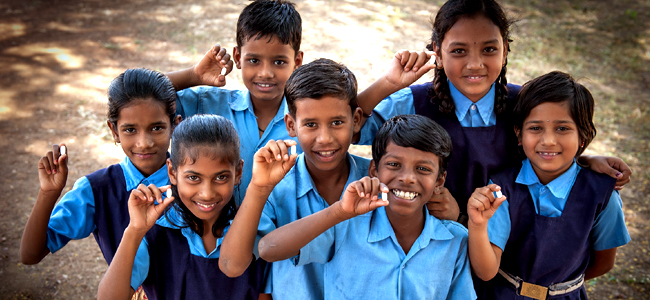 For this purpose, more than 1.05 Lakh teachers and 58700 Anganwadi workers have been trained in administering the tablets. In February 2017, 1.86 Crore children were dewormed, as revealed by Health Secretary Naveen Jain. This deworming drive will be carried out with the efforts of the education department, woman and child development department, Evidence Action, and UNICEF.
The department has reviewed all preparations and necessary instructions were given to all child health offices, woman and child development, block chief medical officer, education department, and other representatives of helping institutions.
As revealed by Project Director, Child Health Dr. Rommel Singh, World Health Origination (WHO) suggests that around 22 Crore children in India in the age group of 1-14 carry the risk of worm infection. Such infections can cause serious issues like malnutrition, thereby affecting their physical and mental development.