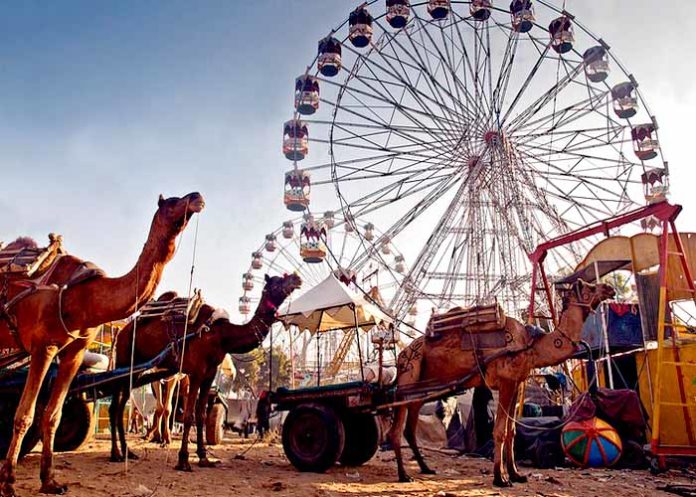 If you wish to see various colours altogether at a place then Rajasthan is your place. Rajasthan is that state of India that holds various festival and fairs every year. As there is so much to explore in Rajasthan's culture hence it is a must to explore the fairs and festivals of the place. The month of November offers abundant options to visit this state due to the opulent fairs and fests. Let's have a look on these fairs and festivals that you shouldn't miss.
Pushkar Fair, Ajmer
Started on 28 October and continues till November 4, Pushkar Fair is a grand fair held in Pushkar near Ajmer. It is one of the traditional fairs in India. At this fair, people astonish to see beautifully dressed camels. The huge number of camels together seems like a town of camels, which is a sight to behold. In this fair, buying and selling of the livestock take place. Other reasons to visit this fair are matka phod competition and longest moustache competition.
Kolayat Fair
Kolayat Fair which is organized in Bikaner will be celebrated from November 2 to 4. Popular as Kapil Muni Fair, the Kolayat Fair has religious significance too. This fair is dedicated to Kapil Muni, an incarnation of Lord Vishnu. It is a practice to visit the fair to take a holy dip in the Kolayat Lake. As there are 52 ghats at the lake so all ghats are lit up with lamps and diyas. It's very soothing to view all the hundreds of lighted lamps floating in the holy water.
Chandra Bhaga Fair
Talking about another fair of Rajasthan, it is Chandra Bhaga fair. A large number of visitors across the nation attend this fair held in Jhalrapatan, a small town of Jhalawar. Chandra Bhaga fair holds great religious importance lives of people. To purify the souls, devotees come and take a dip in the Chandra Bhaga River. This year, Chandra Bhaga fair is held from November 3 to 5. During Chandra Bhaga fair, Shobha yatra is amazing thing to see.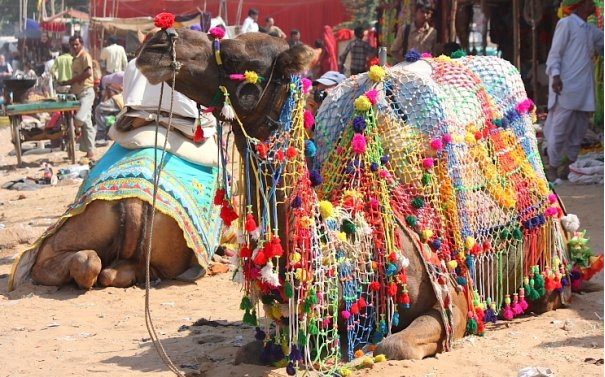 Bundi Utsav
Bundi Utsav held in month of November makes the place lively. This year it will be falling from November 6 to 8. There are several events held in this Utsav. Horse riding, camel racing, kabbadi competitions and urban tying etc competitions are being held. The beautiful works of artistry are all put o n the sale during this utsav. It is an event where several hues of Rajasthani culture can be observed.
Matsya Festival
People would be amazed to see Matsya festival. Held in Alwar, it two-day festival which showcases the traditional values and colourful customs of the area. On 25 and 26 November, Matsya Festival will be celebrated his year. This fair truly presents the beauty and royalty of the Rajasthan through its colourful processions, arts and crafts fair and dance programmes which attracts tourist from Rajasthan.