As the Assembly Elections are soon due in the state, the government has decided to speed up the process of farm loan waiver. It's a major decision made by the Rajasthan government as the move will benefit around 28 Lakh farmers.
Reportedly, the camps will be set up in the last week of May whereby certificates of loan waiver will be given to the farmers. On Friday, CM Raje conducted an important meeting to discuss the modalities of the loan waiver. This meeting was attended by officials from departments of finance, cooperative and others.
In the meet, the officials also discussed the issue of budgetary requirements for implementing the loan waiver. Apex Bank has reportedly taken up the role of dealing with the funds.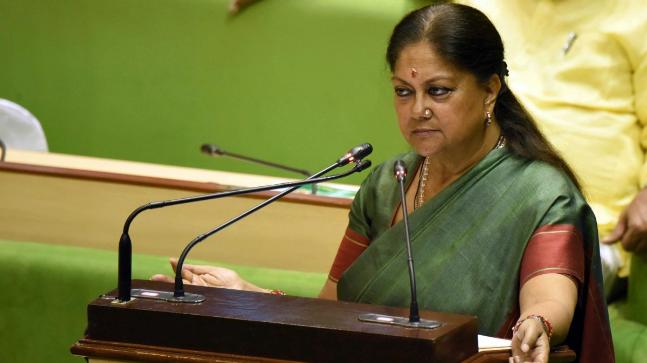 Chief Minister Vasundhara Raje during the Budget Speech
In her budget speech, Chief Minister Vasundhara Raje had declared one-time loan waiver up to INR 50,000 for small and marginal farmers in the overdue and outstanding category. Waiving off these loans would mean that the Exchequer will bear the cost amounting to INR 8,000 Crores. After the budget session was over, the state government had also sent teams to many states like Kerala to learn about the farm loan waiver models set up in those states.
Currently, the preparations are being made to prepare the list of the farmers who are entitled to the loan waiver scheme by the departments of cooperatives and information technology.
The loan waiver was announced by Chief Minister Vasundhara Raje in her budget speech in February. She had also announced the constitution of a farmers' debt relief commission to work as a permanent institution in the best interest of the farmers. CM Raje had also said that Rajasthan would work towards doubling the farmers' income by the year 2022.