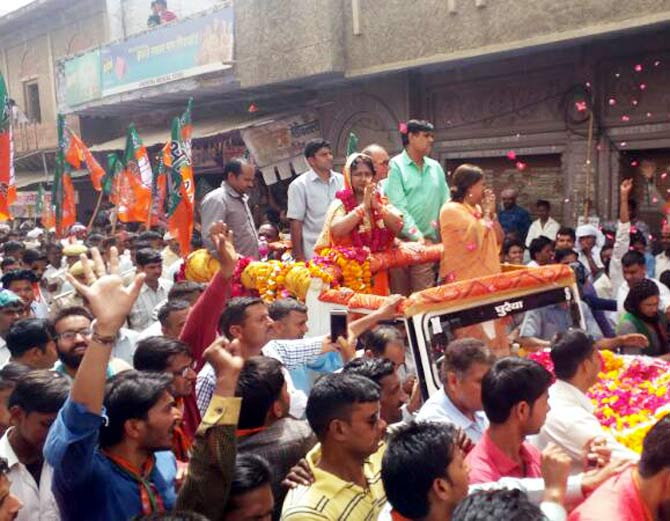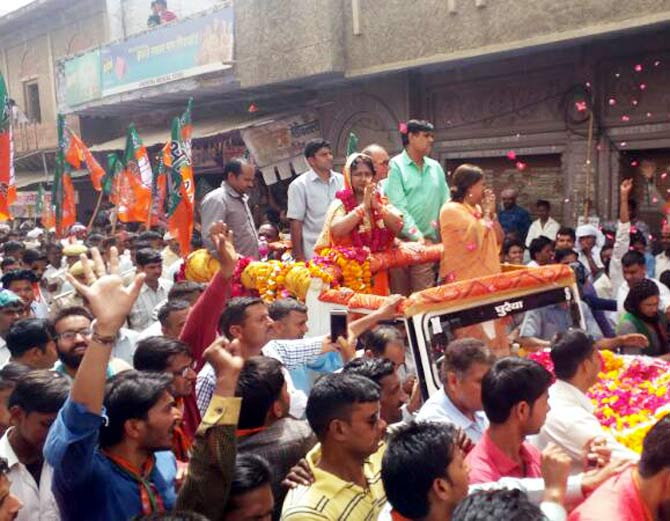 The Dholpur elections are around the corner. Political parties including BJP and Congress are out there to woo all Dholpurites. BJP candidate Shobharani has clinched the seat, according to a survey conducted in the Dholpur ground.
Congress has perhaps fielded the wrong candidate, and therefore prone to lose these elections. The record loser candidate, Banwari Lal Sharma is too complacent to pioneer the Dholpur journey to development.
Congress conducted a road-show on last Thursday mapped the route from Kalimai Mandir to Badi Chowk. Sachin Pilot became the face of this roadshow.
On the other hand, Bhartiya Janta Party (BJP) chiefs including Rajasthan Chief Minister Vasundhara Raje, State party president Ashok Parnami and Shobharani set out on a Roadshow today. Starting from Townhall, BJP mapped the entire Dholpur region.
The three party officials promised the Dholpurites that all promises will be fulfilled by Shobharani ji. This is not hard to believe as BJP has always stood upto it's promises and manifested people's dreams.
As a witness to the whole roadshow of both parties, I am in a better position to contemplate the public response on the D-day, i.e. April 9. As BJP candidate, Shobharani has been fully backed by a promissory leader, Vasundhara Raje who has ushered in a streak of unprecedented progress and development in the state of Rajasthan.
BJP is being garnered with full support from Dholpurites, given that Shobharani is the wife of a former MLA of Dholpur, B.L. Kushwaha. Although, Shobharani has proved herself, has a BJP ticket, has got full backing from Vasundhara Raje, Banwari Lal is not losing hope.
The Congress party officials are instigating Dholpurites to vote in favour of their party. This is not hard to believe, given that Congress indulges in unfair practices to win seats. In addition to this, they also allege that the winning party used unofficial means to fill their vote banks. Congress is history, BJP is the future. What do you think? Honesty and dedication be India's first priority.