Jaipur, the capital city of Rajasthan now come back to life after temporary relaxation of curfew. The curfew was imposed since Friday night. Curfew was imposed in Ramganj, Subhash Chowk, Manak Chowk and Galta Gate on the midnight of September 8.
On Friday night, clashes broke out between a mob and the cops due to dispute between couple and policeman. Mob pelted stones on the Ramganj police station, damaged two dozen vehicles and torched four others, including an ambulance and a police vehicle, besides setting ablaze a power sub-station. This incident took life of two and injured 11, including six policemen.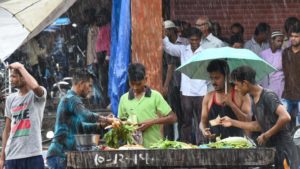 Till Sunday there was no relaxation in curfew considering the law and order in the tensed areas of the city. But the administration made sure to provide services so that people inside the walled city would not suffer.
"On Tuesday, curfew was relaxed from noon to 6pm during which everything was peaceful. Internet services are still suspended inside the Walled City and areas coming under a few other police stations," said deputy commissioner of police, north, Satyendra Singh.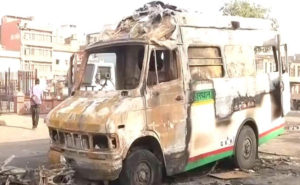 However, the popular tourist sites like Hawa Mahal and Jantar Mantar remained deserted. Tourists choose to stay away from the place. As the tension eases in the city for some hours so the locals came out on the streets to stock up on essential supplies. Long queues were observed at medical shops, groceries and hospitals.
In fact, the curfew was relaxed even on Monday for few hours. Police said that any decision to lift the curfew will be taken after analyzing the situation.