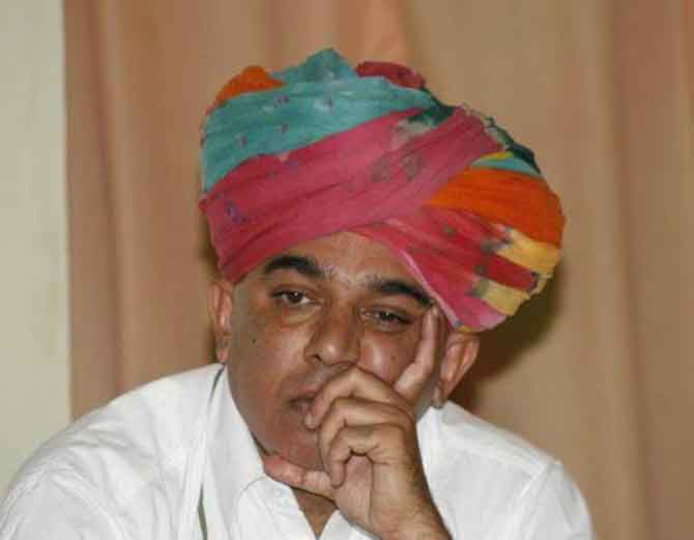 The Chief Minister of Rajasthan Vasundhara Raje filed the nomination on Jhalawar seat today.  Interestingly, Congress has pitted Manvendra Singh, the son of BJP veteran Jaswant Singh, against CM Raje in her traditional Jhalrapatan seat in Jhalawar.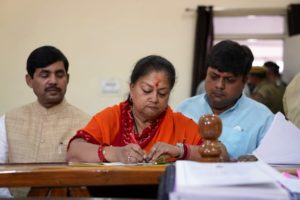 CM Raje filled her nomination on Saturday in presence of BJP's spokesperson Shahnawaz Hussain and son, MP from Jhalawar, Dushyant Singh.
Former BJP MLA Manvendta Singh, who recently joined the Congress, is among the 32 candidates announced by the party on the day. Jhalrapatan in Jhalawar district has been sending Raje to the Assembly since 2003.
CM Raje took a dig at Congress' decision, said, 'The Congress couldn't find anybody in Jhalawar and they didn't know where to place him, so they sent him here, but they forgot that it isn't a battle of individuals.'
An unfamiliar constituency for Manvendra Singh 
Meanwhile, Manvednra Singh looked perplexed and confused under the situation. Manvendra Singh has a strong hold on Rajputs from Barmer and Jaisalmer. Singh had fought previous elections from Sheo constituency. So, he was expecting the Congress' ticket on Sheo seat.
However, when Congress' second list came out, Manvendra himself was not sure about his candidacy, as Congress has given the Sheo seat to Ameen Khan. But in the second list, the party has shifted him from Pakistan border to MP border. Thought Manvendra Singh succeeded in getting a ticket as parachute candidate, but not on the desired seat.
After the release of Congress' first candidate list, Manvendra Singh was asked about losing his constituency. Then, Manvendra Singh stated that "I'm not expecting any ticket. I just want to work for the Congress." But when he has got the ticket on Saturday, he said that I will work as the party wants me to. In media interactions, he repeated several times that the competition is pretty tough. Therefore, it is going to be interesting that how much votes Manvendra Singh will get in an unfamiliar constituency.
Read more: मोदी-शाह-योगी की तिगड़ी के हाथ होगी राजस्थान रण जिताने का जिम्मेदारी