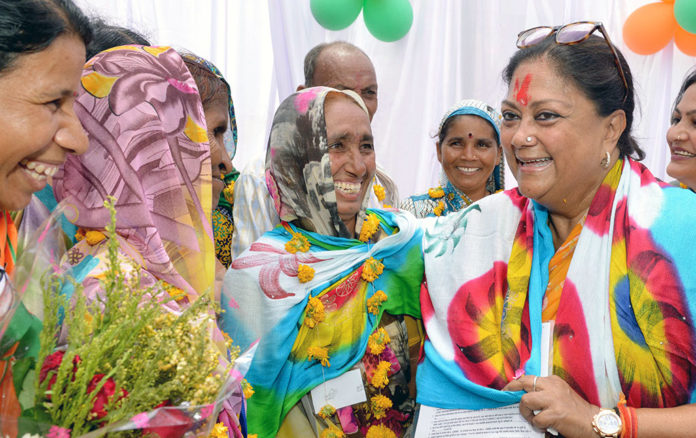 The development works done by Chief Minister of Rajasthan Smt. Vasundhara Raje are commendable. Her government is busy in making the state prosper. She was in Garhi constituency of Banswara district on Wednesday where she was addressing the Jan Sangh program. BJP has introduced many social security schemes for the tribals also. She ensured that the benefits of government schemes must reach to tribals in a transparent manner.
Rajshri scheme that encourages the birth of a girl and Bhamashah Health Insurance Scheme introduced by BJP government made the poor tribals suffering from serious diseases to get the appropriate treatment. The government has also worked in the field of education, road development, water conservation and power supply and health in tribal areas.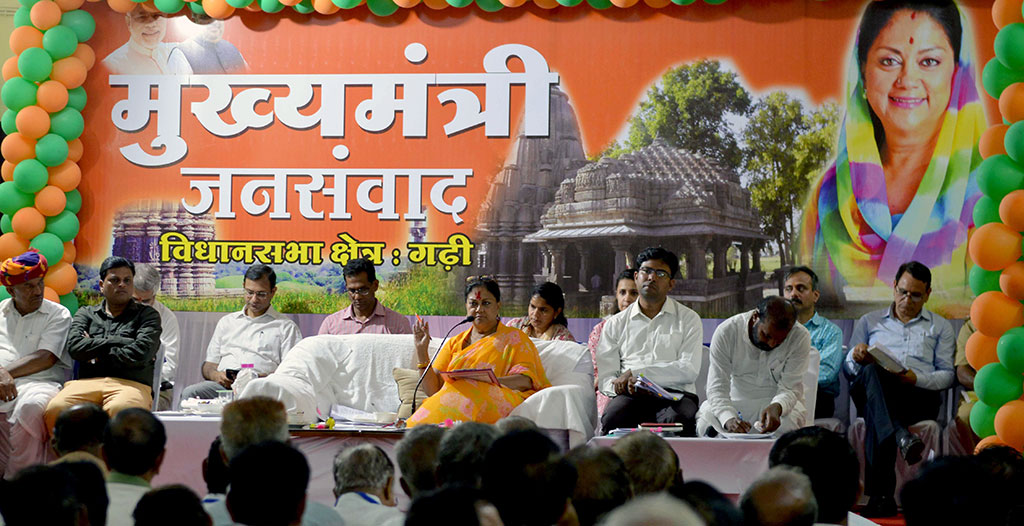 Historical development in Vagad, Banswara
During the interactive session, Mrs. Raje said that 6,500 crore development works have been carried out in the last four and a half years in Banswara district of Vagad region. Out of this, Rs.1100 crore works have been done in Vagad constituency. In 44 Gram Panchayats of the region, Rural Gaurav Paths have been constructed while 42 secondary schools have been upgraded to senior secondary schools.
1800 crores spent on free treatment
The Chief Minister also talked about the money spent on free health care in the state. The state government has spent Rs.1,800 crore. Of these, about Rs.1300 crores are being spent on Bhamashah Health Insurance Scheme and Rs.500 Crore Free Medication Plan.
Announcements made at the event
Considering the decrease in water sources in 6 villages connected with the Baloda drinking water project, Mrs Raje made an announcement of one crore rupees to overcome the shortage of drinking water.
Apart from the above, the Chief Minister announced the starting of biology subject in Senior Secondary School of Sareri-big Panchayat. The introduction of biology in schools is made on the demand of the villagers. She also announced the appointment of a government teacher for biology in the Luharia Panchayat.
On this occasion, in-charge Minister Sushil Katara, MP Manashankar Aninama, MLA, Mr. Jittal Khant and officials of various departments were present.