Chief Minister Vasundhara Raje met Minister of State for Civil Aviation Jayant Sinha in Bikaner House, New Delhi on Thursday. During this meeting, CM discussed the upgradation of technical facilities for Jaipur Airport. Besides, she also proposed the construction of world-class state-of-the-art "Green Field Airport".
As per the market reports, the state government requires INR 6,000 Crores to acquire enough land for the Greenfield Airport. It will be located 25kms away from the Sanganer Airport. For this, JDA has proposed to acquire 1,500-hectare land in 12 adjoining villages.
Aid for Jaipur Airport Improvements
Coming back to the meeting, the Chief Minister suggested that the old terminal no.1 of the Jaipur Airport should be improved to revive its use by the Airport Authority of India. This would reduce the burden of traffic on terminal no.2. Another proposal was made to keep the four fleets of Jaipur Airport free so that aircraft companies could use that space to prepare their own airbase.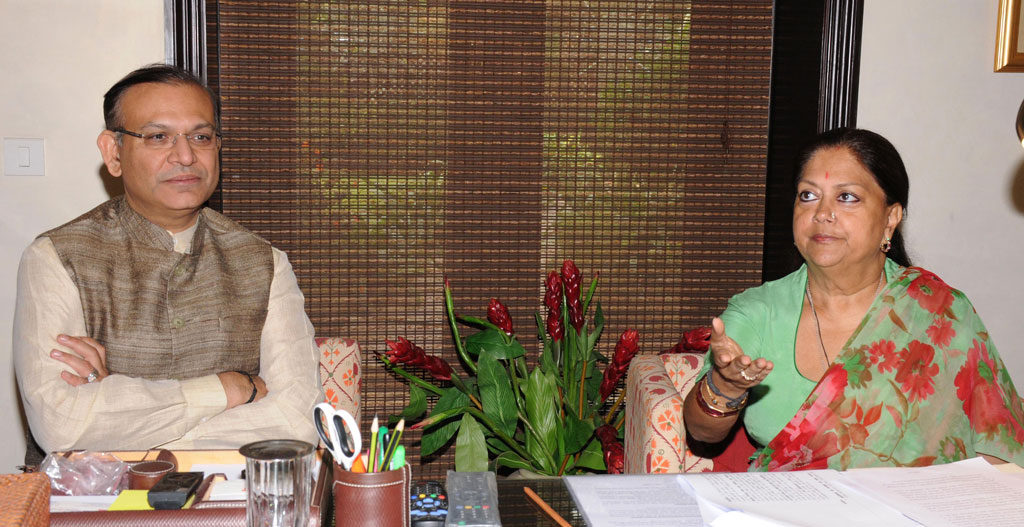 Image Courtesy: vasundhararaje.in
Also Read: CM Raje meets Union Minister Nitin Gadkari for Highway Projects
Aid for Kishangarh Airport Improvements
Moving on, the emergency landing of airplanes is recommended to be done on the nearby Kishangarh Airport so that the passengers' crowd at Jaipur Airport could be tackled. Extending the Parking Bay at Kishangarh Airport from 2 to 4 would enable the landing of flights diverted from Jaipur and Delhi Airports. This would make the work of regional operators much easy.
The effort of CM Raje is to seek aid from the Centre to make the newly-inaugurated Kishangarh Airport more advanced and tech-savvy by developing it as an "Air Cargo Hub". Besides, the aim is to improve it to the level that planes like Airbus 320 and Boeing 737 can be easily landed at the airport.
During this meeting, CM Raje also expressed gratitude towards Minister Jayant Sinha for providing for the regional Air Connectivity facilities provided to Rajasthan.
In the meeting, several other dignitaries like Additional Chief Secretary Tourism Mr. NC Goyal, Principal Secretary General Administration Mr. PK Goyal and Civil Aviation Director Mr. Kesari Singh were also present.