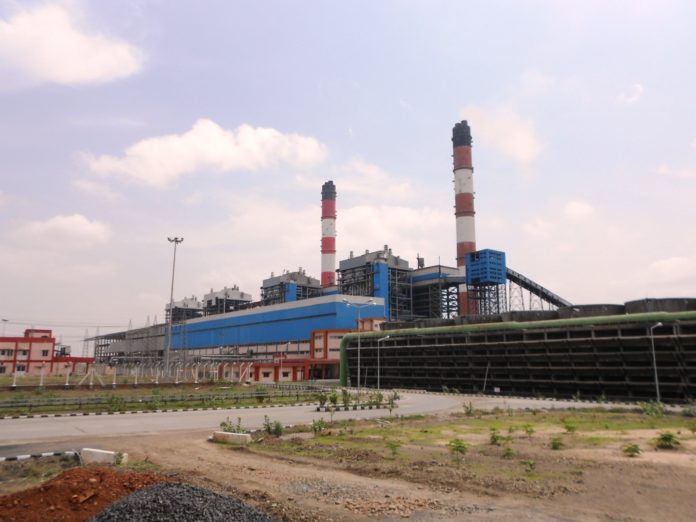 A tri-partite MoU was signed between State Electricity Production Corporation, NTPC and the Power Development Corporation Limited.
On JANUARY 11, a game-changer MOU was signed between the State Electricity Production Corporation, NTPC and the Energy Development Corporation Limited to boost power sector in the State and usher in galaxy of other substantial benefits.
Chiefs of all the three power giants furnished their signatures on the MOU, thereby reaffirming their contribution towards the state power generation.
Signatories included NTPC Director Commercial, Mr. A.K Gupta, from State Electricity Production Corporation was Mr. N.K Kothari and from Energy Development Corporation Limited was Shri Banna Lal.
A plethora of reformatory developments will be encompassed under this MoU. The first phase of the MoU will majorly focus on allocating two units of the Chhabra Thermal Power Plant which render a 250 megawatt capacity each, while the second phase will give impetus to allocating two units bearing 660 mega watt capacity each, post initiation of commercial construction.
NTPC will be credited with a major equity shares in reciprocation of it's contribution. The equity allotment will be on the basis of present evaluation of developments.
A highly positive outcome is anticipated in favour of Rajasthan Government, as a by-product of this MoU. Not only the probability of loss collections will be reduced, but also borrowing requirement of Rajasthan Government will shrink to a formidable extent.
Progressive techniques deployed by NTPC will also engender electricity generation from lesser coal input. The subscribers will also become beneficiaries, as a result of this dip in coal utilisation. Employees of Chhabra plant Station will also be provided a golden chance to become affiliated to NTPC, on their own discretion.
At the juncture when the MoU was signed, the Power Minister Mr. Pushpendra Singh, Mr. Sanjay Malhotra, A.K Verma, Gurdeep Singh, R.G Gupta among several other dignitaries were also present at the event.