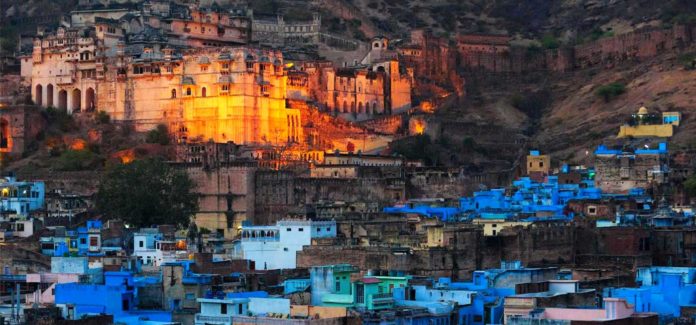 Bundi Festival 2017, the 3-day long fiesta that showcases Rajasthan folk art and culture, is all set to begin from November 6. Celebrated in the Hadoti region of the state, this Utsav aims at promoting regional tourism among national as well as international tourists. Reportedly, the district administration along with the Rajasthan Tourist Development Corporation has already started the preparations.
The celebrations are scheduled to go on from November 6 to November 8 during which the beauty of the state will be highlighted through various cultural programs. People will dress up in traditional attire and the entire region will turn into a grand fair. From music and dance to sports and from art & crafts to competitions; every fun element will be present during the event.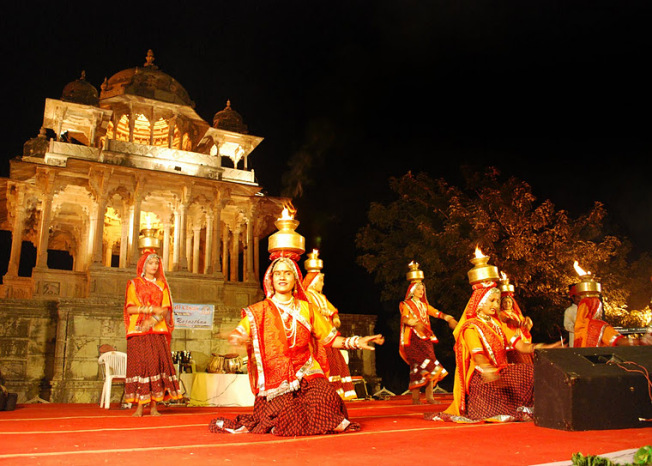 Image Courtesy: Rajasthan Tourism Buzz
Bundi Festival Day 1
The celebrations will start with Ganesh Puja at Bundi Garh Palace and flag hoisting. Later, a series of events will take place including procession across the city, followed by competitions like turban tying, mustache contest, fancy dress, horse and camel race, etc. In the evening, there will be a cultural program named Best of India and the day will be concluded by fireworks at the 84-pillar cenotaph.
Bundi Festival Day 2
On the second day, events will kick off from 12 o'clock in the noon with a musical event of 'Sur Sangam'. After this, an event named 'Maan Manuhaar' will be organized under which foreign tourists will be served Rajasthani delicacies. Later, the handicraft fair and Shilp Gram will begin, however, these events will continue till November 15.
In these fairs, around 100 shops will be set up displaying items produced and manufactured in cottage industries operated by Self Helping Groups. The second day would be concluded by Deep Daan at Jait Sagar Lake and fireworks at 84 pillar cenotaph.
Bundi Festival Day 3
The final day on November 8 will have a village tour whereby tourists will be taken on the ride to pay a visit to the pottery village Thikerda. The festival will come to an end with a cultural program arranged in the Shilp Gram and handicraft fair.
Apart from the above-mentioned elements, there will be a painting exhibition in the Bundi Art gallery. Besides, various cultural programs will be hosted by divisional headquarters like Indergarh, Lakher, Hindoli, and Keshoraipatan.