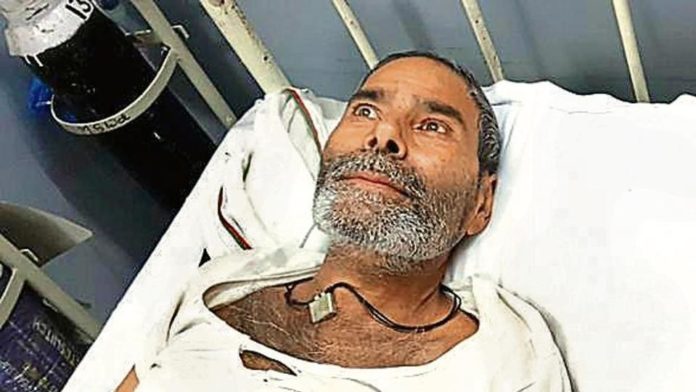 A 56-year-old man Badrilal Meena has become a human pin cushion. Meena's body has 75 stationery pins embedded deep under the skin of his neck, forearms, and legs.
Doctors say it is a daunting task to free the man from these pins as they are spread to various parts of his body.
However, Meena's stomach, abdominal area and esophagus showed no traces of pins, thereby strengthening doctor's belief that Meena didn't consume the pins.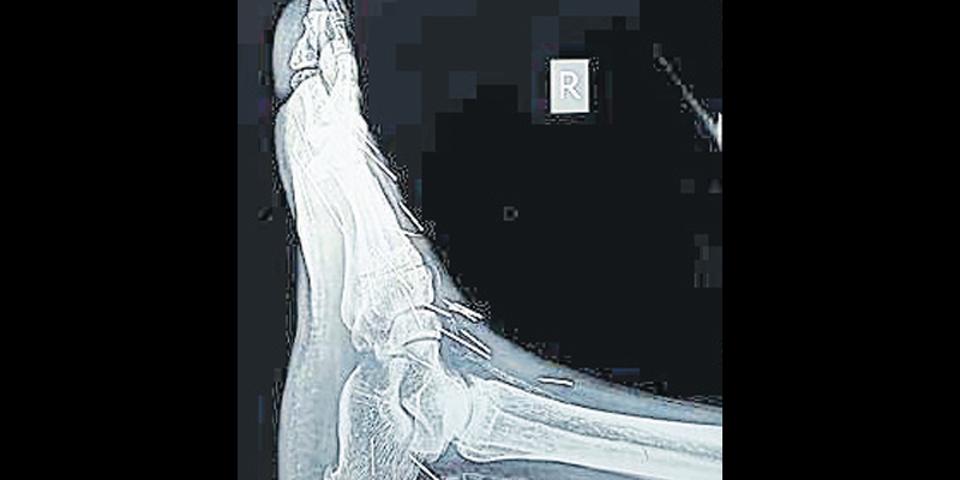 "There are no pins or perforations visible in the stomach, esophagus or intestines to suggest he swallowed them," said B Panda, the surgeon treating Meena at Kota railway hospital.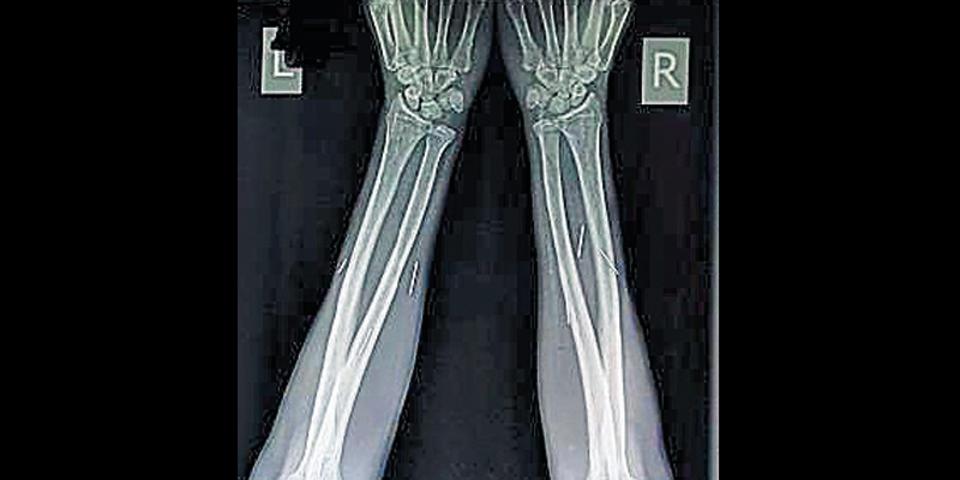 Moreover, there are no visible marks to suggest that the pins were pierced into the man's body.
Meena hails from Barda village in Bundi district of Rajasthan and is currently admitted to the Kota hospital.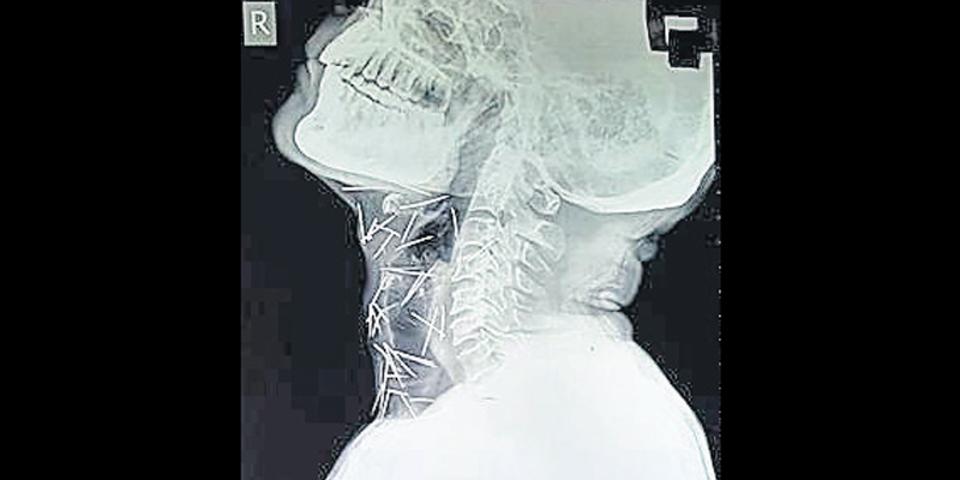 Earlier in April, Meena had gone to a hospital for getting medication or appropriate treatment for his aching foot. Meena is also suffering from Diabetes.
Well, Badrilal is a frail man who has been subjected to unbelievable pain. Apart from suffering from Diabetes which is itself a deadly disease, Meena now has an even severe news to tackle. May god give Badri more power to adjust his body to ensuing treatments!