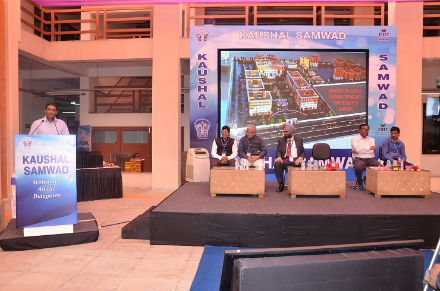 Bhartiya Skill Development University (BSDU) India's first pure skill university organized a conclave in Jaipur. It was attended by principals of ITIs from across the country. The objective of this program was to increase awareness regarding skill development under the guidance of Development of Skill, Employment, and Entrepreneurship, (DSEE) Rajasthan Government.
Dubbed as Kaushal Samvad, the conclave was organized to bridge the gap amongst all stakeholders who are working for skilling India and to bring them together on the same pitch. This platform has enabled stakeholders to share some really innovative and creative ways of skilling youth.
Talking about the Kaushal Samvad, Mr. T Ravikanth, Secretary Skills, Employment, Entrepreneurship, and Labour said that the placement rate at ITI is the best and hence there is a huge demand for setting up more it is. However, some it is are doing good while some are performing average and in order to bridge this gap, the conclave was organized.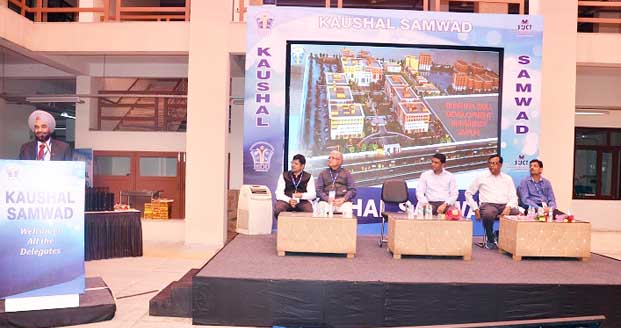 Courtesy: Udaipur Kiran
At this event, a myriad of issues was discussed including managing manpower, student placements, market linkage to learning and teaching, increasing industry partnership, and so on. Suggestions were also invited and necessary action will be taken to act upon them. The DSEE is also promoting skill development across Rajasthan and is focused to promote all kinds of activities for skill development.
Apart from these efforts, Rajasthan government had also announced in this year's budget session that smart classrooms will be set up for the students in remote areas.
Furthermore, in the Mahindra Sez area of Jaipur that is spread across 50 acres of land, a new campus will be built and the plan is to set up 36 skilling schools where more than 40 skills will be taught to the students. Rather than focusing on imparting technical education, the focus will be laid upon improving the quality of education.
These initiatives by BSDU and state government will go a long way in helping students to get prepared for their career at an early stage by availing an environment that would allow their skill development. Further, this would also enable an education system that focuses on both theoretical knowledge and industrial training.