In order to promote the use of an alternative mode of transportation to keep the environment pollution-free, Jaipur Smart City Ltd (JSCL) is going to introduce the bicycle sharing scheme in the city. The project will be launched in two locations and later will be extended to 20 locations in a phased manner. Reportedly, these two locations will be Jawahar Circle and Ram Niwas Bagh.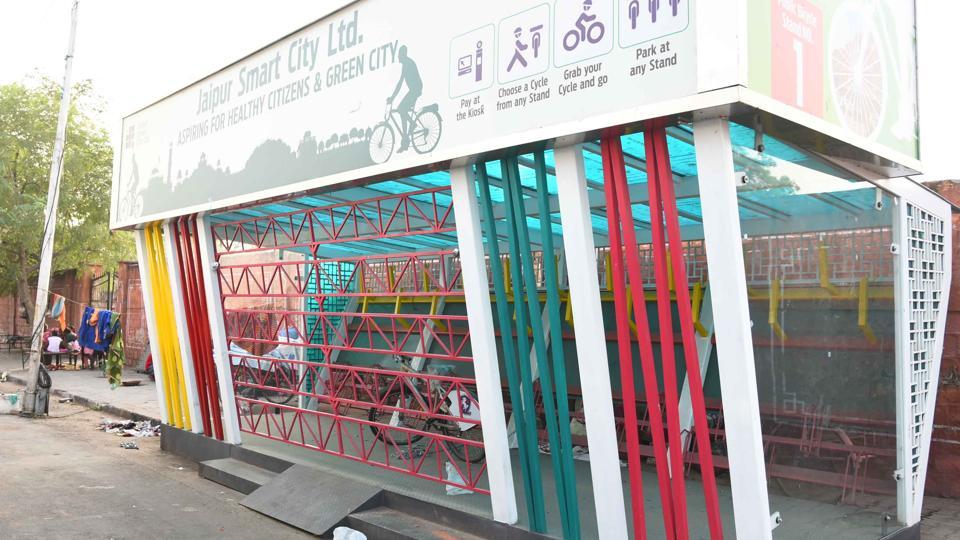 Bicycle Sharing Scheme in Jaipur (Image Courtesy: Hindustan Times)
Bicycle Sharing Scheme- Charges
This bicycle sharing scheme is being carried out as a part of JSML's smart mobility project. It aims at promoting eco-friendly, independent mode of transport in the pink city. As per this scheme, riders can rent a bicycle from one docking station and return it to another docking station at 10 rupees per hour.
There will be 20 bicycles available at the docking station and users will be required to present an identity card and fill out a form to rent a bicycle. The form can be availed either online or at the cycle stations. Besides, an app will also be launched through which you would be able to book a cycle.
Bicycle Sharing Scheme- Incurred Cost
The project named as 'Cyclo' will be implemented jointly by JSML and a Delhi-based firm named Greenolution. Interestingly, this firm is already operating a similar kind of project in New Delhi. Talking about the Jaipur scheme, it will be completed with an estimated budget of INR 1.10 Crores, whereby each station will cost INR 5.5 Lakhs.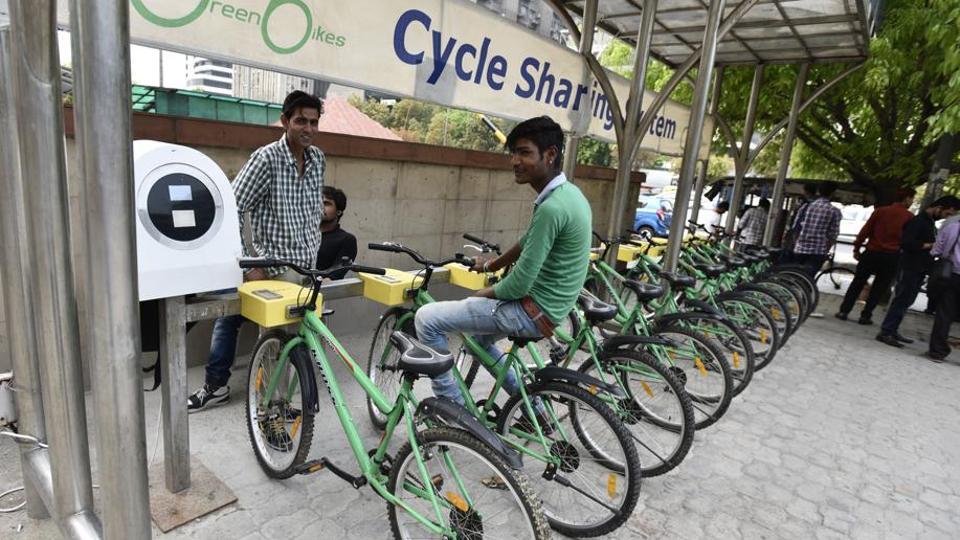 Bicycle Sharing Scheme in New Delhi (Image Courtesy: Hindustan Times)
Bicycle Sharing Scheme- Locations
Other proposed locations of the project in Jaipur include Rajasthan University, Govind Marg, Trimurti Circle, Panch Batti, Central Park, C-Scheme, Raja Park, New Gate, State Assembly, SMS Hospital, Jaipur Municipal Corporation Office, Moti Doongari, Narayan Singh Circle, Ajmeri Gate, Government Hostel, and Albert Hall.
The bicycle sharing scheme will be carried out in phases depending on the feedback received from the public. As for generating the revenues, both JSCL and Greenolution will be advertising the scheme across the city.