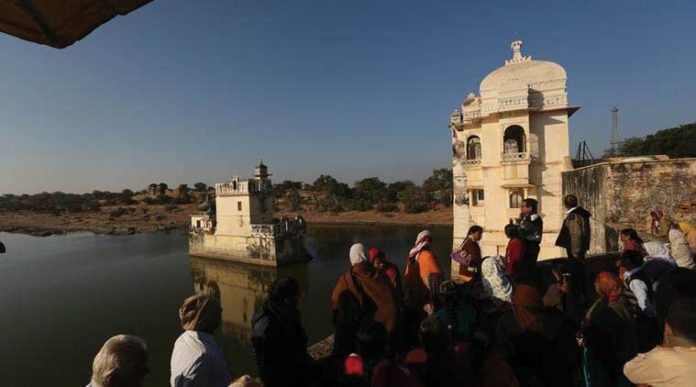 The ongoing threats by Karni Sena has also made the Archaeological Survey of India (ASI) to cover plaque outside Rani Padmini's palace in Chittorgarh Fort with a piece of cloth. This decision came after protest in Chittorgarh. Few days before, the Chittorgarh palace had been choked by protesters against the upcoming movie of Sanjay Leela Bhansali "Padmavati'.
What is written on Plaque?
"This palace is of immense historical importance in the history of Mewar. Associated with Rani Padmini, this beautiful building stands in the northern margin of the Padmini lake. It is said that here Rana Ratan Singh showed a glimpse of legendary beauty of his wife Padmini to Alauddin Khilji through a mirror. After which, Alauddin Khilji went to the extent of ravaging Chittaur in order to possess her."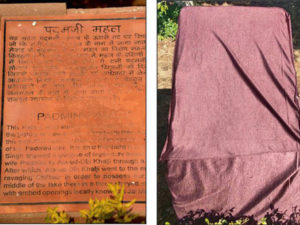 What ASI said on this matter
P C Sharma, ASI Conservation Assistant said that Karni Sena had threatened ASI to remove the plaque. In fact, a representation by Sarva Samaj had also been submitted with us on November 19.
There is outrage that Hindi translation on the plaque is incorrect that's why it should be removed. People said that Sanjay Leela Bhansali's movie Padmavati is stating wrong facts. It is further said that there is no such incident like Khilji see Padmavati and then attacked Chittorgarh for Padmavati.
Well.. this is not an end. There is also a demand that textbooks should be changed that carrying the distorted things about the history of queen Padmavati and Rajasthan.