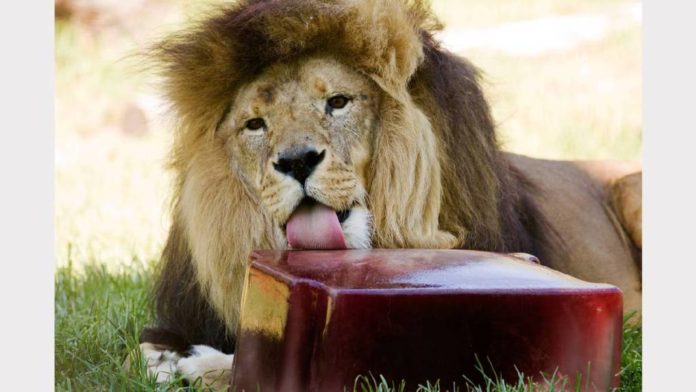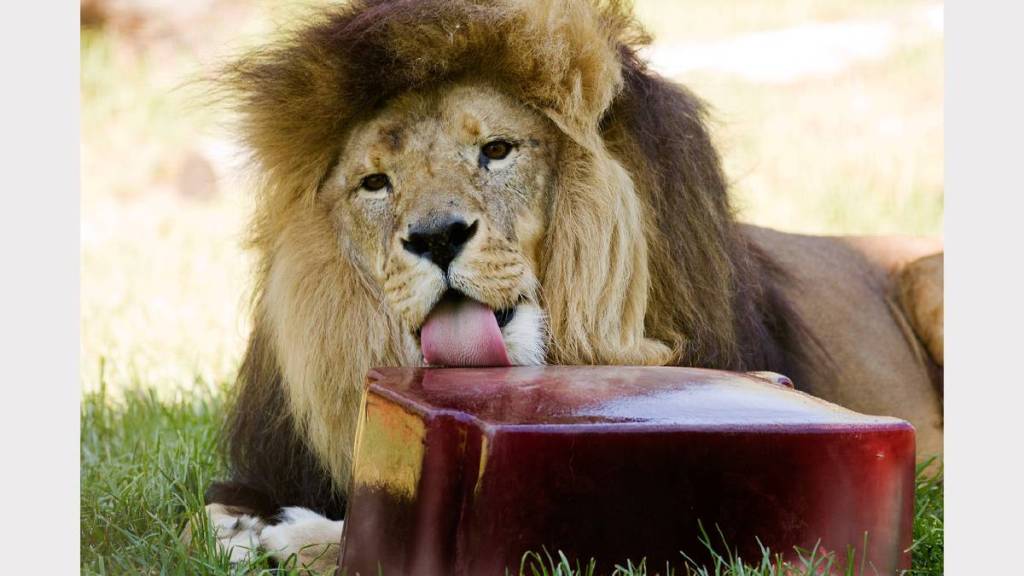 Cold Showers, Air Conditioning, Frosty Treats & Fresh Juices! We aren't Talking about Five Star Resorts, but Nahargarh Zoological Park that Ensure Happy Times for Animals During Summers…
As mercury shoots high in Rajasthan, the heat and dry weather is almost unbearable. Seeing the bitter hot temperatures outside, the Nahargarh Zoological Park authorities have made special arrangements for our four-legged friends in Jaipur. If you haven't seen Sambhars munching cucumber, bears eating ice cream or monkeys enjoying delicious fruit cream, just head to the Nahargarh Biological Park on the outskirts of Jaipur. 157 animal species inhabiting the park have switched to an ultra cool routine to beat the scorching summer heat.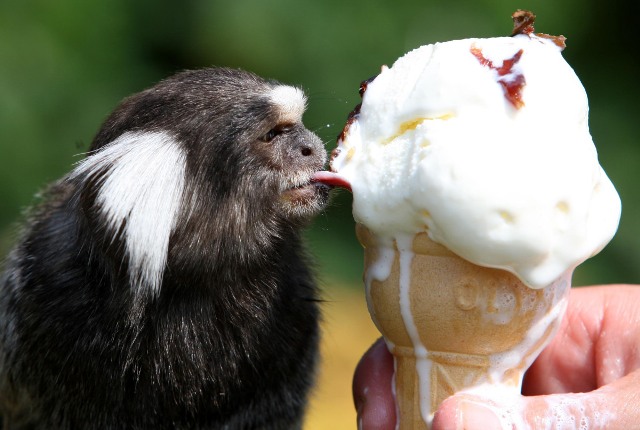 From increasing cold water supply to erecting shade nets, installing AC ducts and serving frosty treats to animals, the park authorities have taken up the formidable challenge of protecting the four-legged inhibitors of Nahargarh zoo.
This Summer will Bring in Unique Treats for Animals at Nahargarh Zoo
Cool mud bath for Chinkara, Sambar and other dear varieties,
Two to three cold showers for furry animals like Sloth bears,
Fruit cream and Sattu for Monkeys, Bears and Cat species,
Watermelons and Yogurt is being served to All Herbivores (mainly Porcupines and Emus),
Glucon-D and Electrolyte Solution to Prevent Heat strokes!!!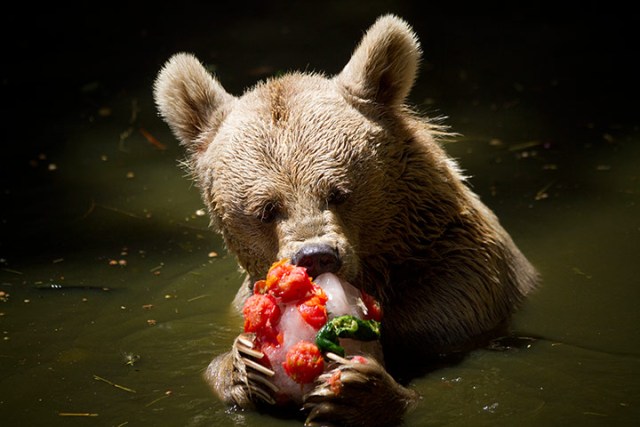 If senior veterinary officer Dr. Ashok Tanwar is to be believed, many animals have started enjoying multiple showers throughout the day. The zoo administration has increased water supply and set up sprinklers and water spouts in all cages. Animals gather around the water source and entertain the visitors as they splash around water.
For lazy dirty fellows like Hippopotamus and Chinkaras, the authorities have set up cool, gooey mud bath, where they roll around in mud. All animals take pleasure in this luxury, especially sloth bears and a one-year old panther named Krishna, who gets super excited at the prospect of enjoying showers.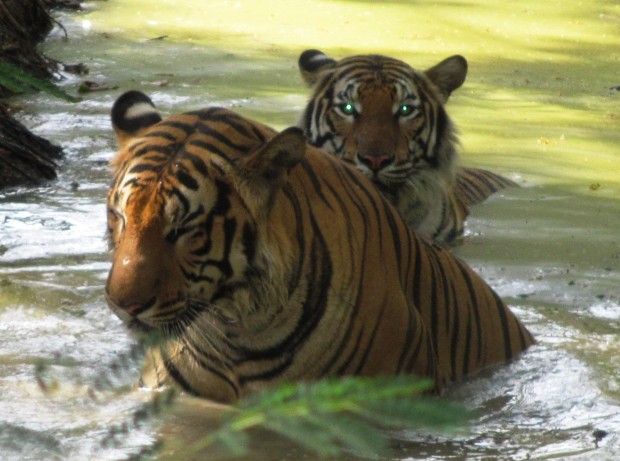 During long summer afternoons, the caretakers turn on air conditioning that lowers inside temperatures down to 25 degrees. The authorities can control airflow inside these ducts through knobs. The most enjoyable part is when zoo authorities serve 'sattu' with milk, honey, fruit juices, melons, alfalfa grass, spinach and ice creams made of banana, apple, mango, milk and watermelon. All animals including bears, wolves, cats, hog deer, black bucks and buffaloes enjoy these lip-smacking treats. Even the carnivores are fed with buffalo meat and juices rather than eggs.
To prevent dehydration, the animals are served Glucon-D and electrolyte solution instead of plain water. The government has allotted a monthly budget of Rs 4 lakh for this purpose. Needless to say, our four-legged friends are quite excited about summers this time.