After being included under the 'iconic sites' programme of the central government, Amber Fort has been identified for the scheme titled 'Adopt a Monument'. This aims at a softer intervention by a private company so as to improve the facilities in and around a historic monument.
As per the sources in the state tourism department, Noida-based travel Solution Company named V Resorts has submitted its proposal for adopting the Amber Fort. The company renders standardized premium experiences in the leisure travel space.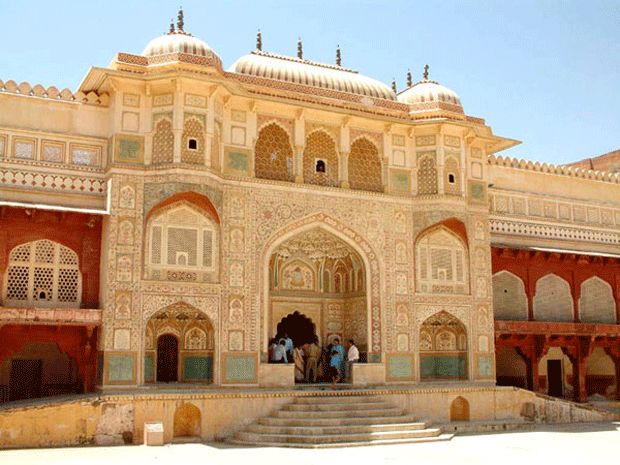 Amber Fort
Adopt a Monument is a project aimed at entrusting heritage sites, monuments, and other tourist places to private/public companies and individuals to develop the tourist amenities in and around those places. They would act as 'Monument Mitras' and would be responsible for providing proper amenities alongside looking after the operations and maintenance of the amenities.
Reportedly, the department is still examining the proposal but no official confirmation has been made. The officials said that two monuments in the state will be covered under the scheme and the first one will be Amber Fort. Interestingly, the scheme was enforced in the last tenure of CM Raje but due to the absence of ASI's participation, it didn't succeed. However, this time, the scheme merges all three entities- the state, ASI, and a public or private company.
Earlier, last week, Union Minister K J Alphons and Secretary Rashmi Verma attended the Great Indian Travel Bazaar held in Jaipur. There, a stakeholders' meeting was also held to conduct the gap analysis whereby a master plan was prepared to develop Amber Fort as one of the most iconic sites in the country at the project cost of INR 60 Crores.